I?m going to give it a scirocco another go, I had one about 10 years ago but didn?t have the money to do anything with it when it broke.
I picked this Scirocco up in December, during the wonderful storm that dropped 12? of snow on us.
I was driving my newly acquired (sketchy) Dakota pulling an even worse dolly.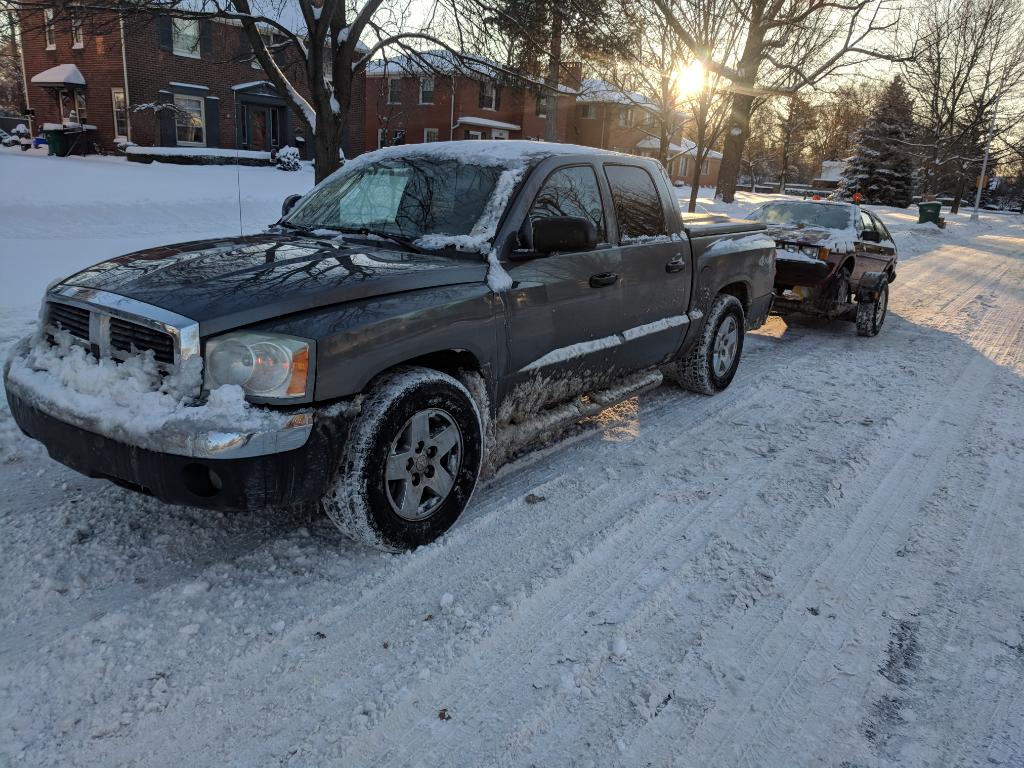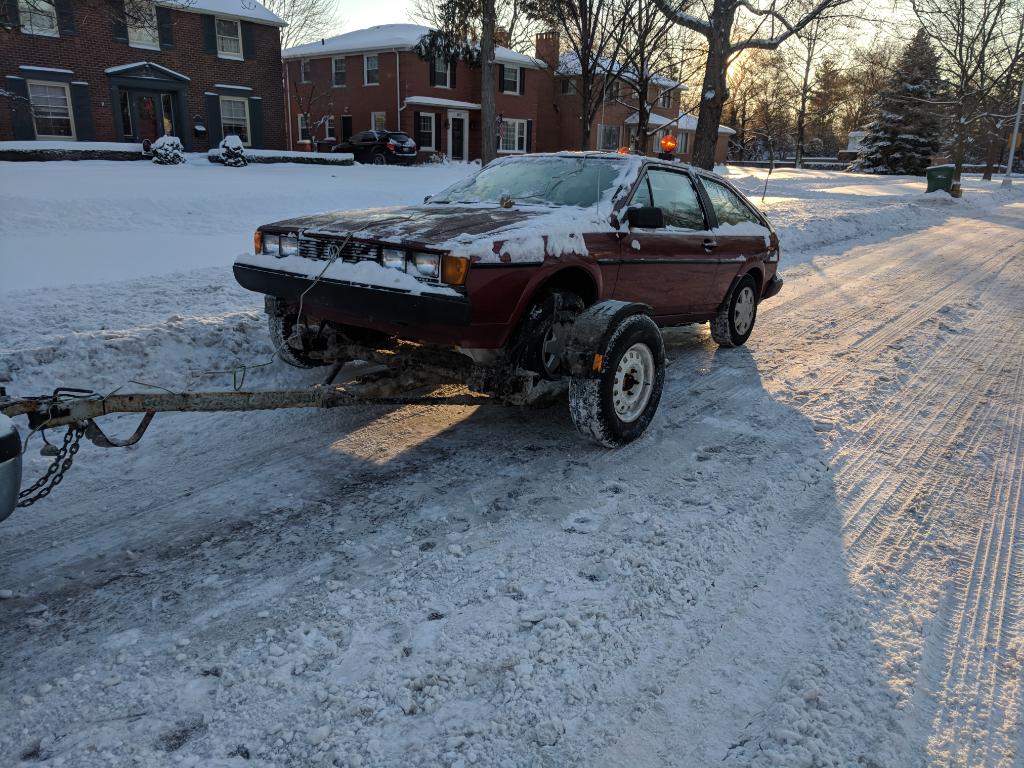 After getting it home it was in sad shape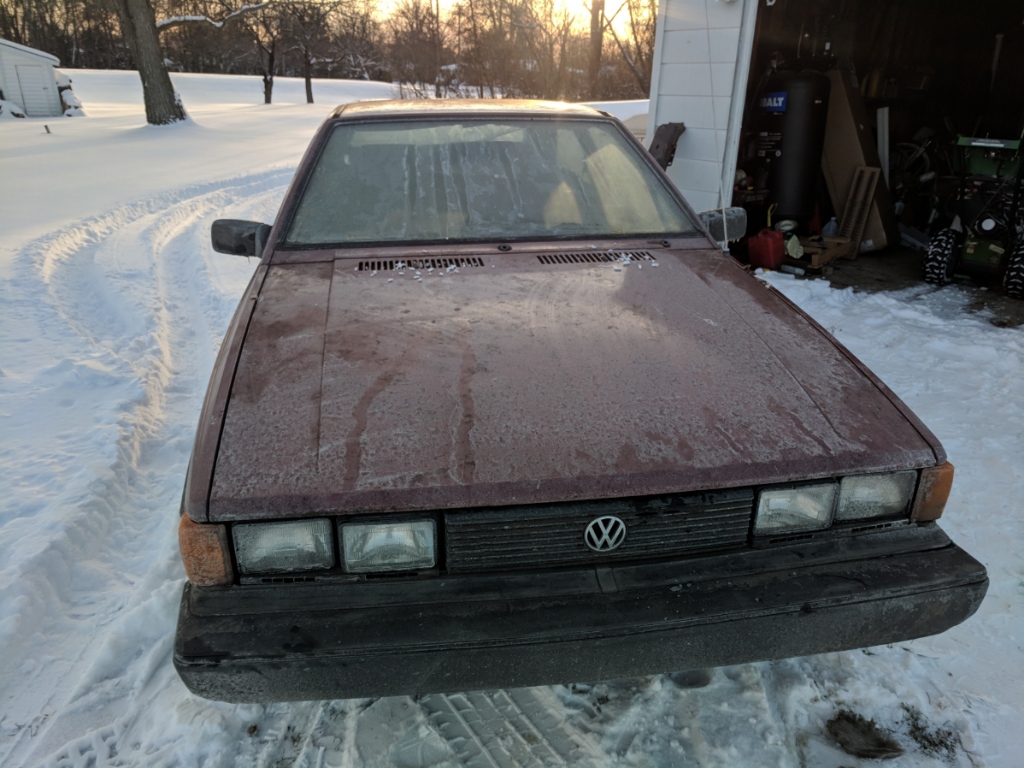 But it looked ok in its new environment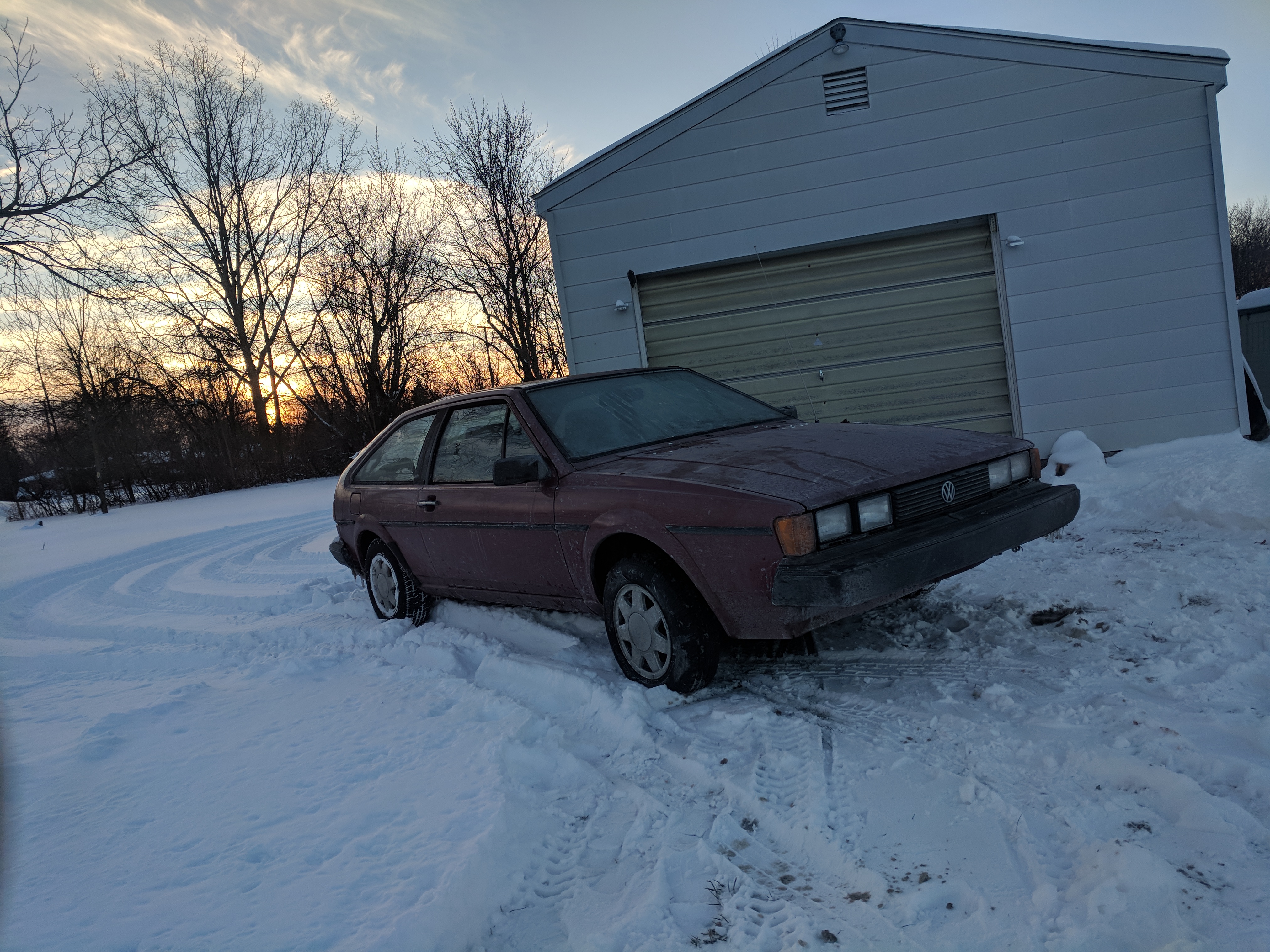 after the the snow melted and it warmed up a little I was able to wash off the salt and inventory the parts.