Here are some shots I was (finally) able to take of the 1984 Jetta GLI I recently acquired (after the rain/hail storms this afternoon):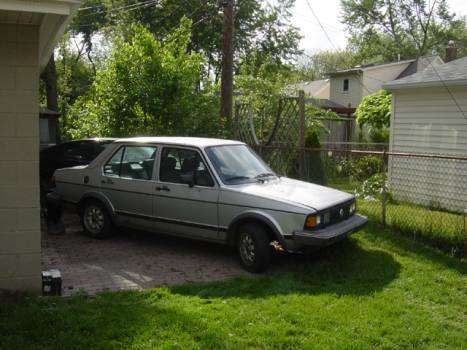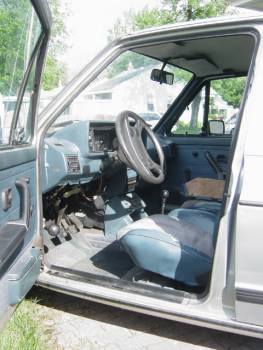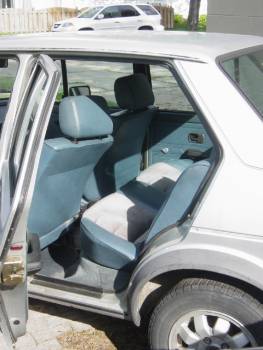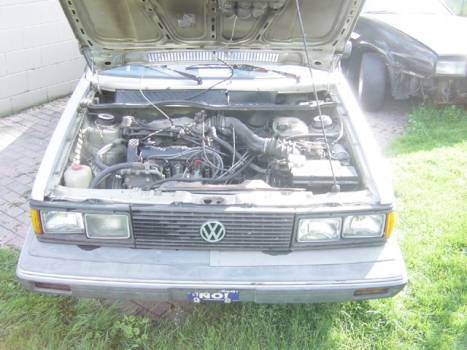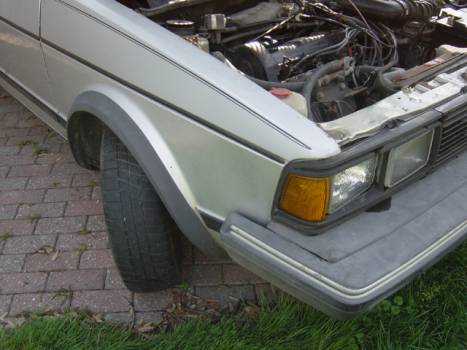 It seems to be a sturdy little beast w/ nearly everything accounted for. My first Volkswagen experience was an '81 Jetta Diesel. Despite having only 52hp, I loved driving that car. I learned how to drive stick in it, and I taught all my friends shortly thereafter. Our family had two other Mk1 Jettas, both '81s as well. The last of them was one of my favorites. It was the first car I ever really considered "modding". Therefore, this Mk1 is possibly going to be the "spiritual successor" to the last Mk1 Jetta I had...
The first hurdle to overcome is getting it started. The PO was pretty up front and had indicated that it may have a problem w/ a fuel pump relay... With a little help from a few MIVE buddies, and a few minor "miscues" that I won't bore you w/, we were able to get it cranking over again and determine that it DOES indeed have spark, but the fuel pump isn't making any noise.
Next task on my list is to test the fuel pump and/or jumper the fuse box where the relay plugs in. If none of those tests end w/ a positive result, I might be beyond my limits in both capability and patience...