Ok so I just bought a 2L 16V engine tranny and the whole 10 yards that go with it. Came out of a passat, i'd say early to mid 90s. CIS fuel system.
My dad bought an 84 Rabbit Convertible (RUST FREE). My first car was a n 87 Cabriolet, Black. I rebuilt the engine in it and i absolutely loved it! Sold it because of stupid reasons. . . . Anyways he bought it and i fell in love with it. I said i wanted to buy it from him, so I am. AND i dont have to take out a loan either. I can make the few payments to him directly. SWEET deal.
But sense shes so perfect right now, im not going to touch her just yet. Buy most if not all the parts then come spring put them in her.
This is going to be a budget pocket racket. Not everything (only major components) are going to be used.
Why a rabbit convertible you ask? Well i just love em, cant explain it. Its like your first child (or how ever many). You just cant help but love em!
This was my old car that I sold; The Falcon :-(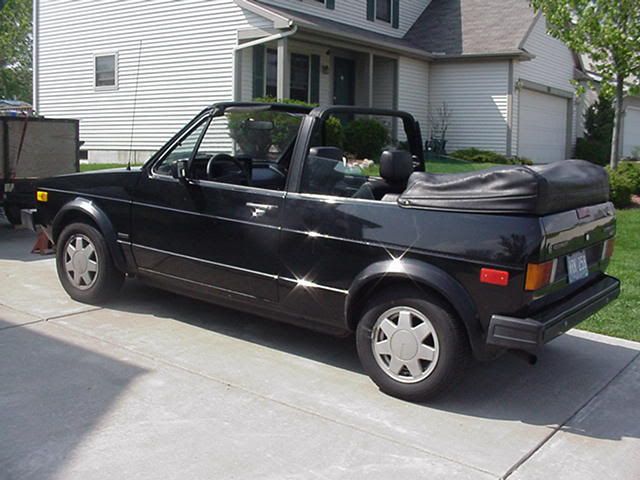 And now here is The Falcon II: