I picked up this '98 Jetta GT for $350. It is an auto with 143,000 miles. A friend was going to scrap it and knew I was fixing up the Cabriolet and offered it to me. It has been driven through a fence and has an oil leak. This will be a refreshing to start and may turn into a build (or may turn into an aba donor for the cabby).
I have already purchased a hood, head light, bumper cover, lip, drivers seat, and tail light at LKQ during the 1/2 off New Years sale (it helped that there were 4 black jettas). I have a line on 4 used doors, a used TT exhaust and a used cup kit (the more I read up on that I am unsure) for a good price.
The dent in the roof has led to ice on the passenger floorboard so that will be removed and windshield resealed. The red mishap on the passenger side was from driving the car onto a tilt trailer, leaking oil with snowy, bald tires. The owner was a smoker so that will be addressed also. There is some rust but not too bad. Luckily most is on the parts that can be taken off and replaced. I need to stop the rust in front of the left rear tire.
Snow tire setup will be transfered from the cabby for Winter. I may wait until Spring to put the new body parts on as this car may see some ice racing this Winter.
I will start with autocrossing in H Stock and may work towards Street Touring class. This car will follow pretty much as the cabby is going.
Enough talk... onto the pics because that is all anyone looks at in these threads anyway: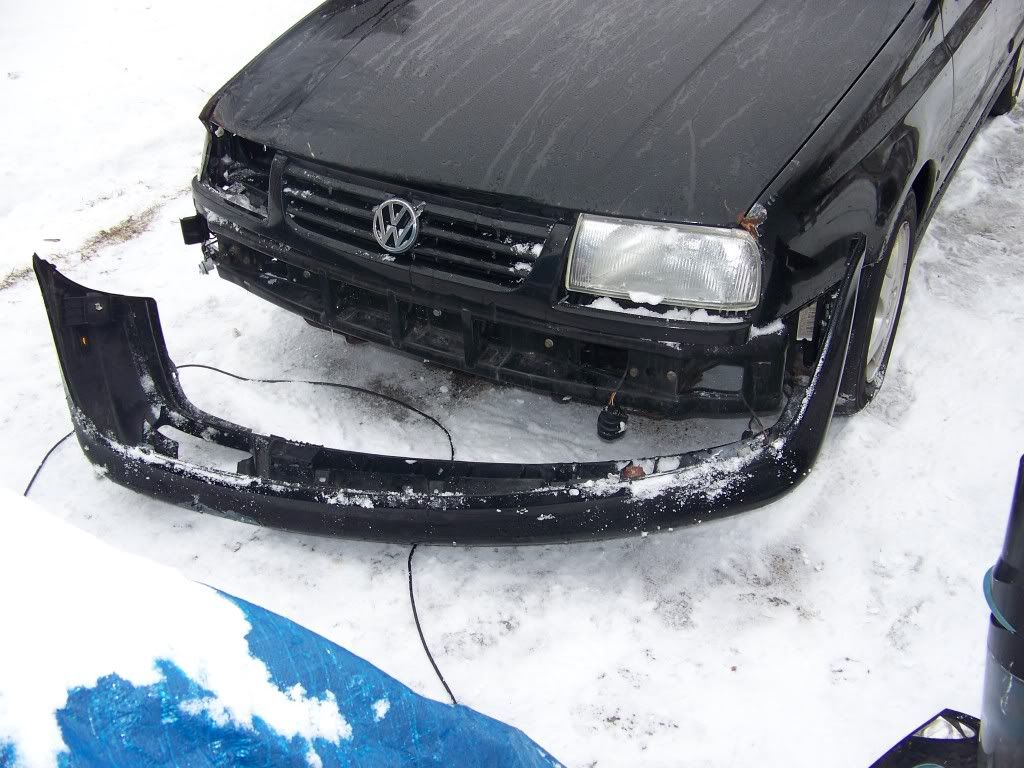 Bumper Mod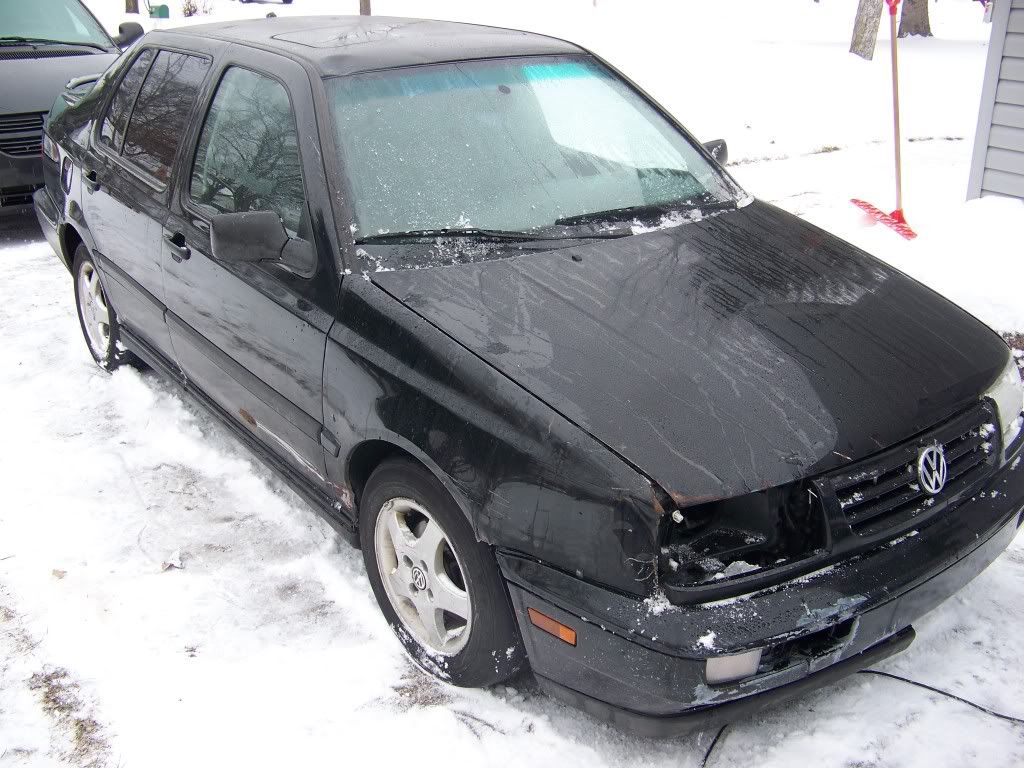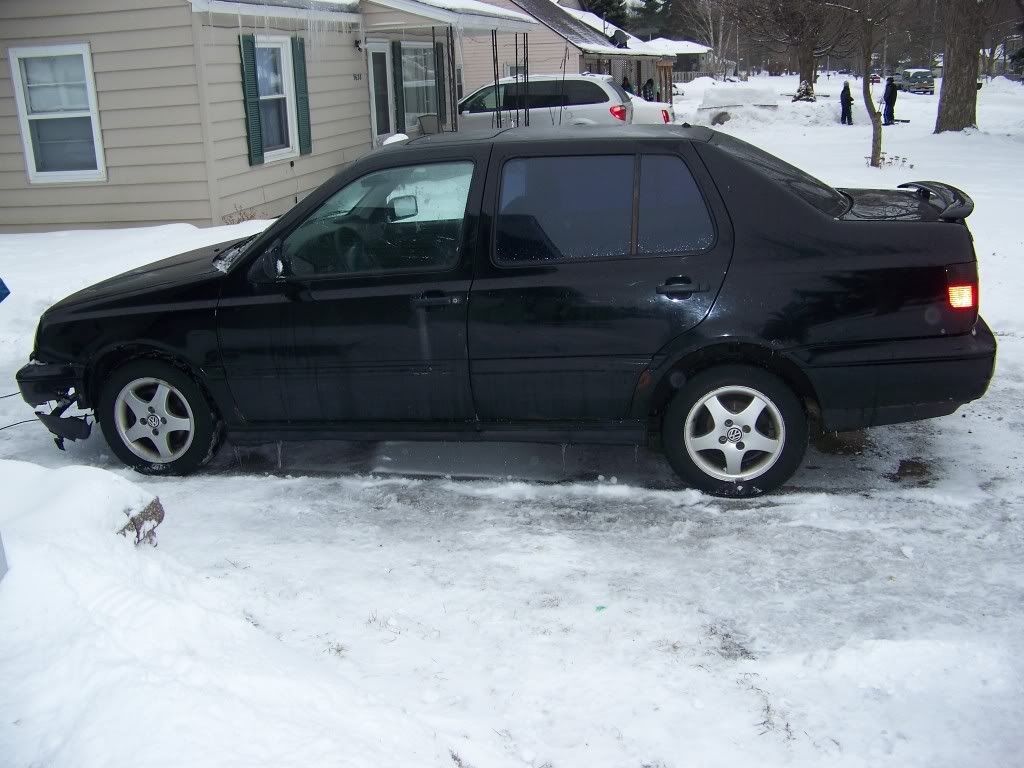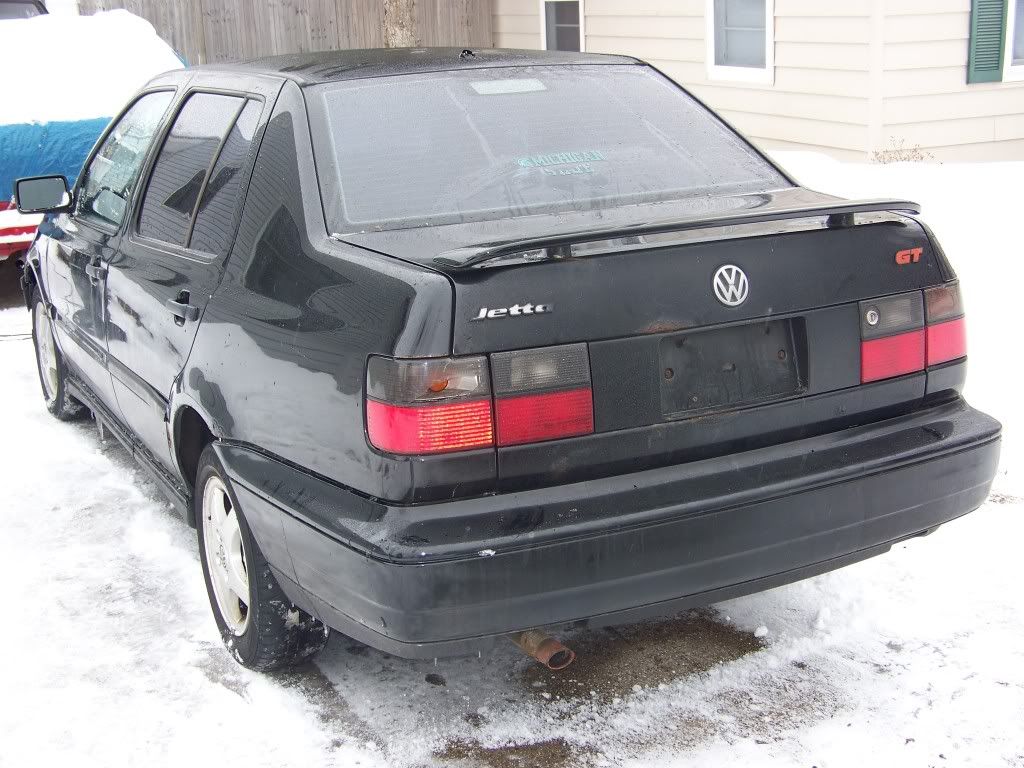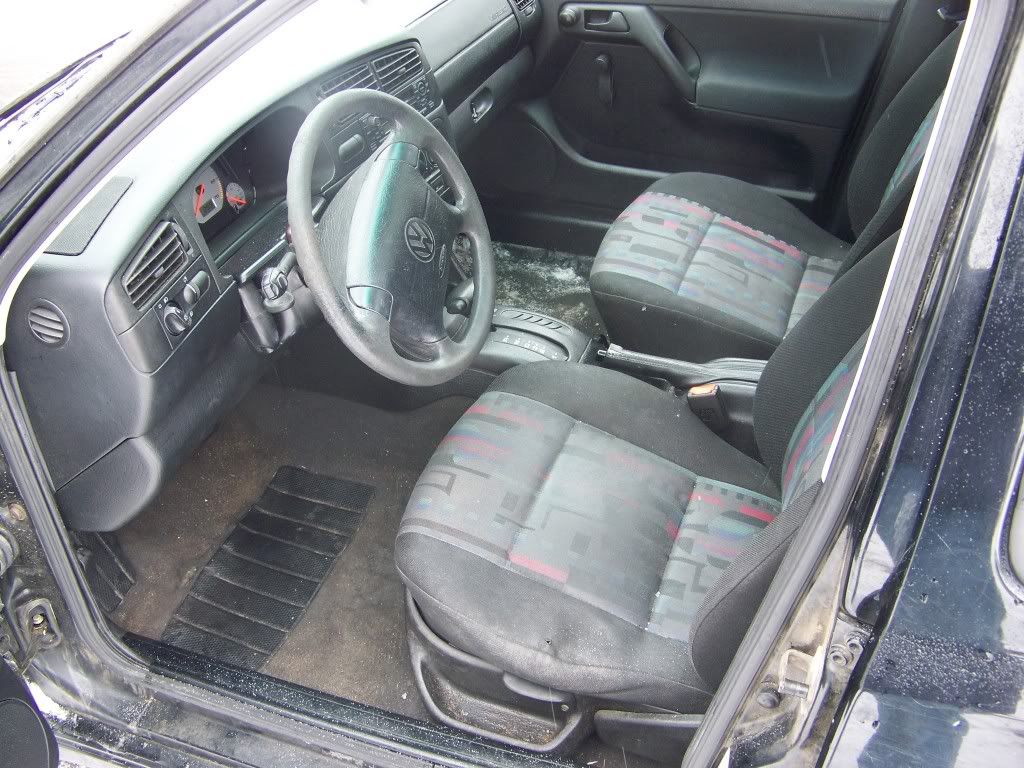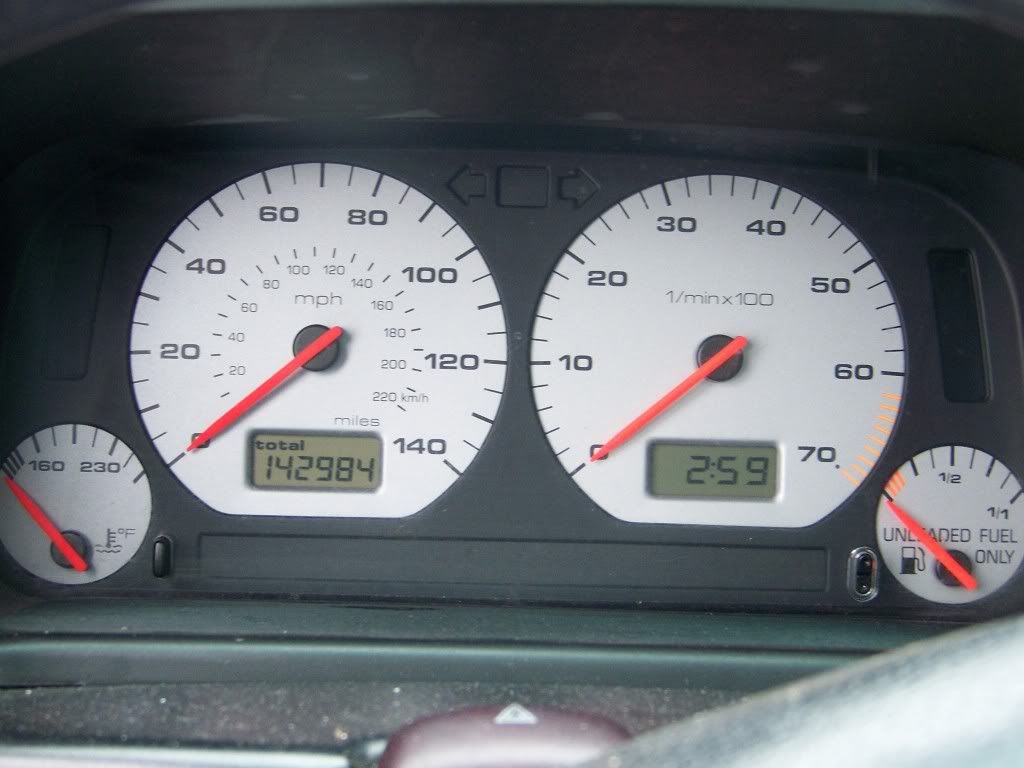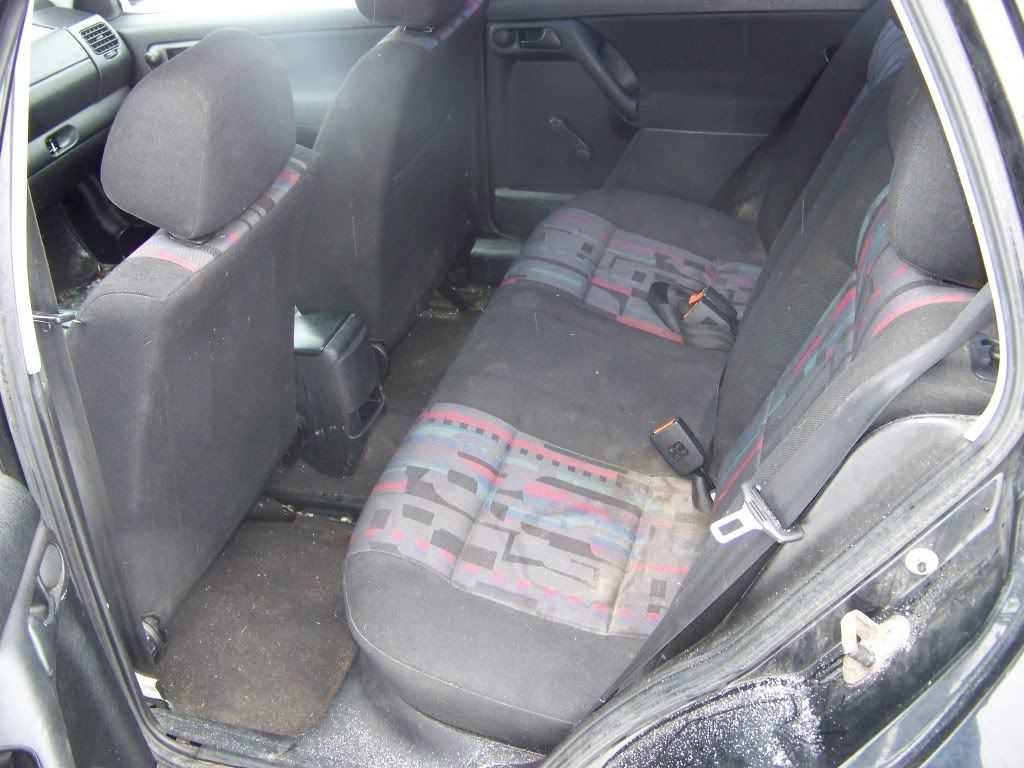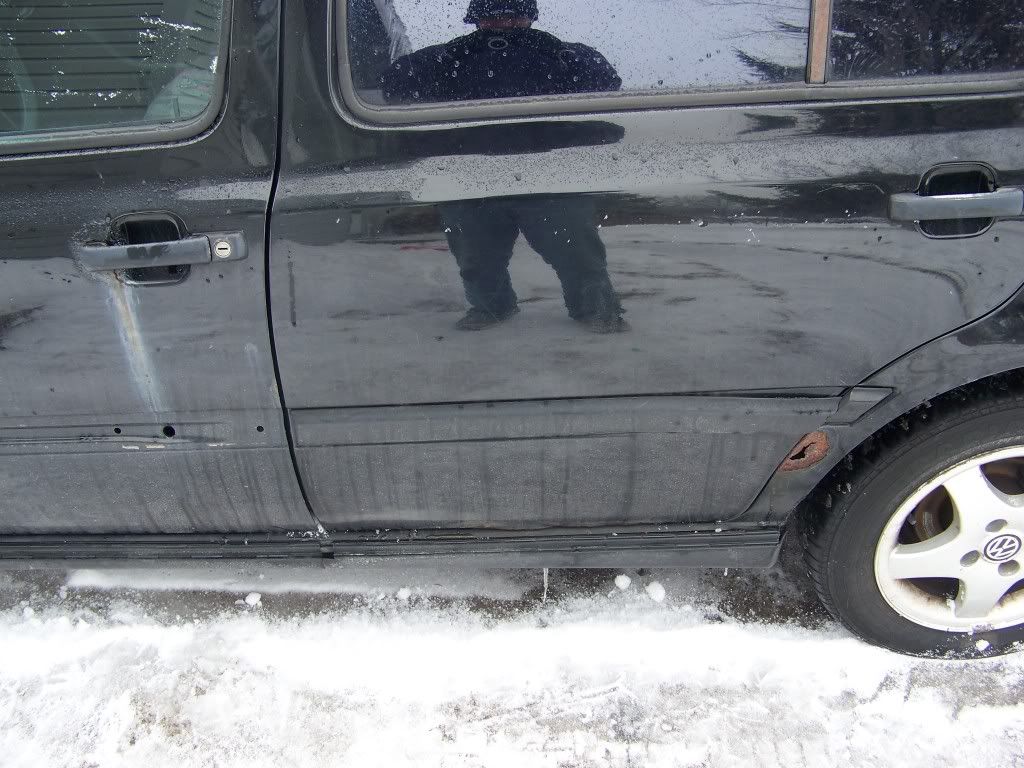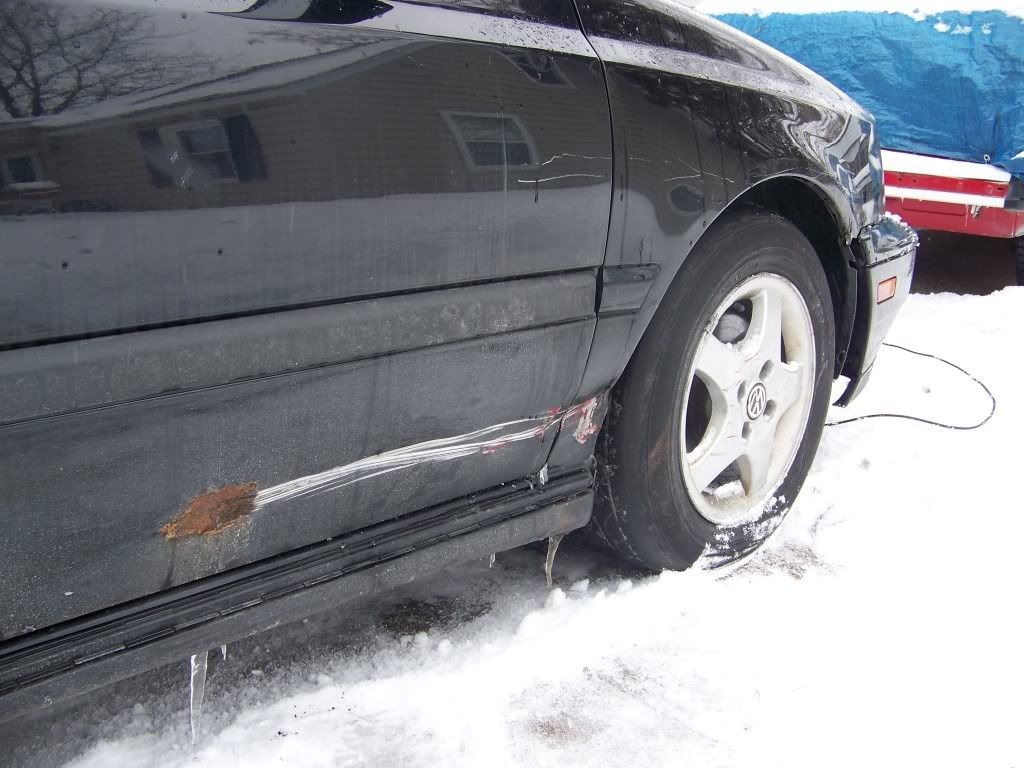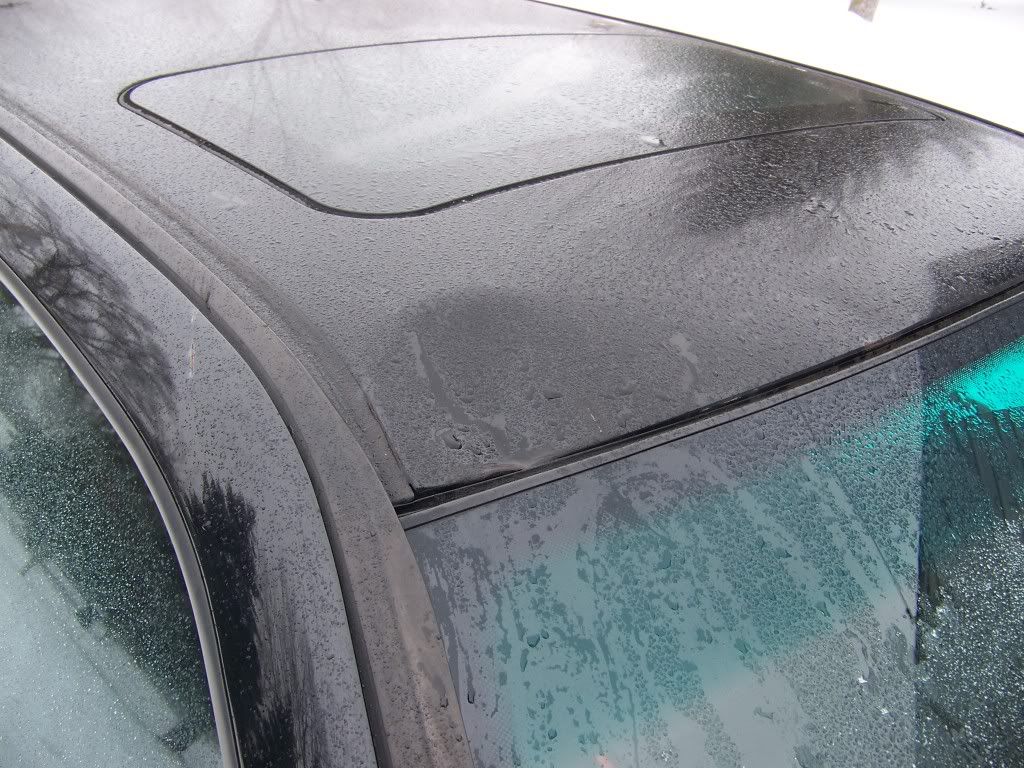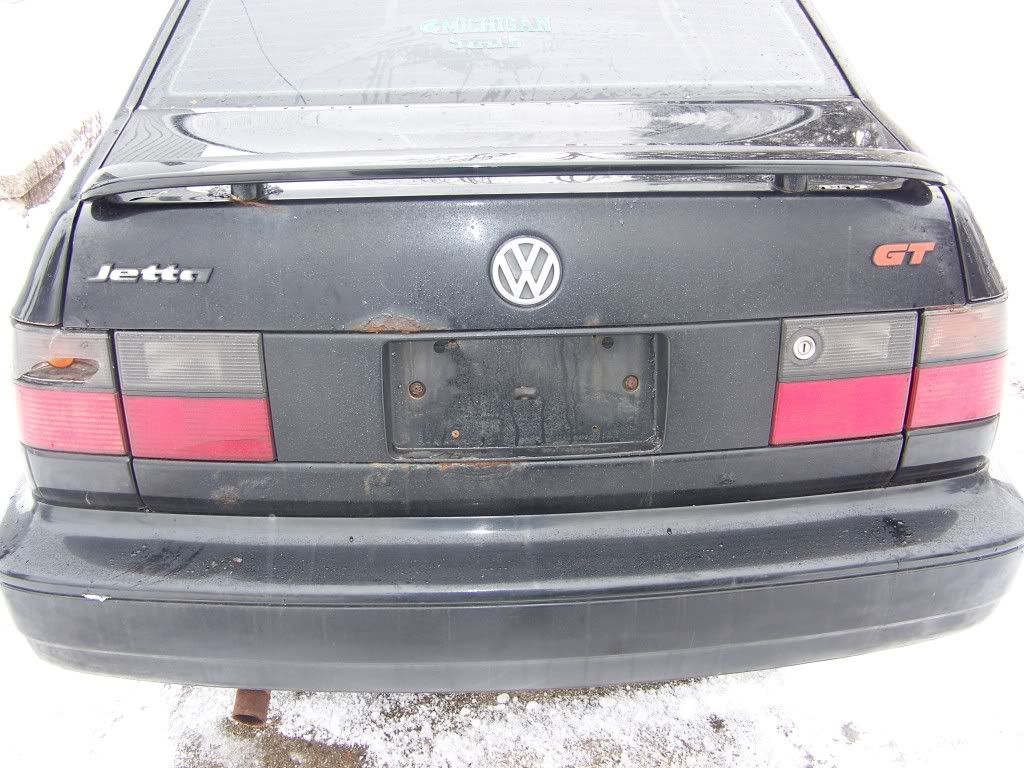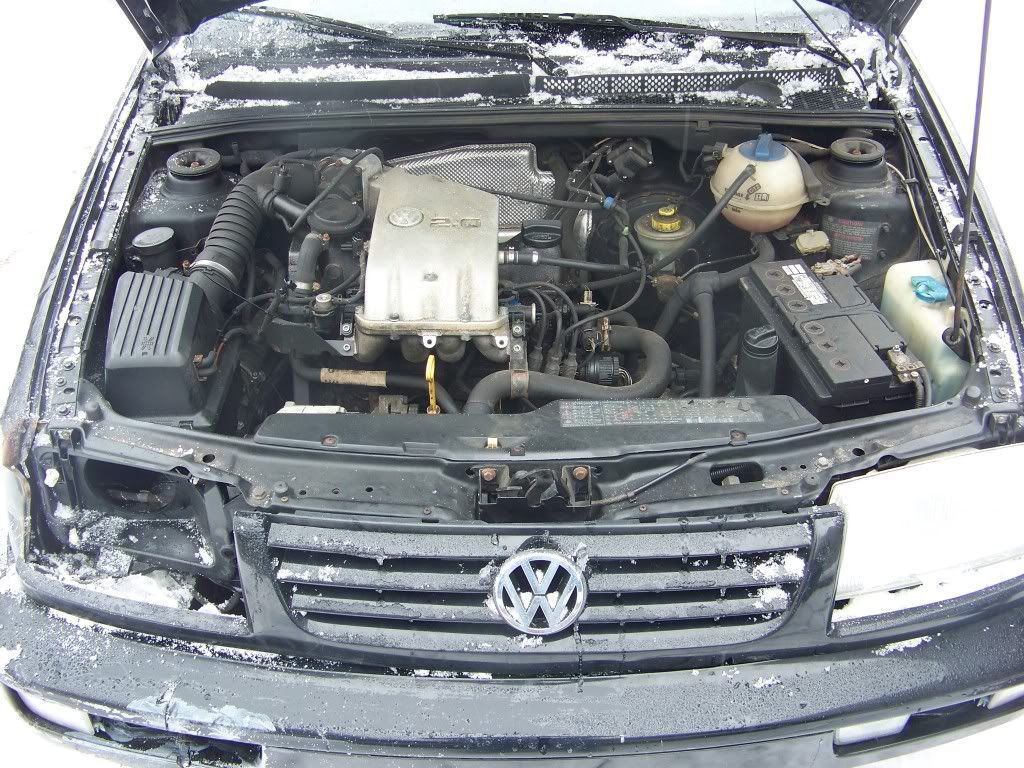 I am a decade late to getting a photobucket account so I may put a lot of pics in as I play with that.
I pulled the air filter and it looks like it may have seen 143,000 miles. I bought a new Wix filter and cleaned up to the TB and the valve cover vent lines (oily-probably from not getting any air through the filter). I drained the nasty oil and pulled the oil filter off. I bought the 27mm socket to fix the leaking oil cooler gasket but did not have a 1/2 swivel so was stopped for the afternoon.