So my '91 Jetta caught on fire. It is gone now. My wife and kids got out safely. That is all that really matters.
Finding myself in need of a car, I hit craigslist. I searched like crazy for a nice, clean E30 Sedan. I even went to Metro Detroit to drive one. I quickly realized that I should stay away from them for wife daily driver duty.
I ended up picking up this '97 GLS Sedan. 2.0, 5 speed, A/C hits cold, 126k on the clock, rust free. I had to buy it. Shout out to Justin Cleary for the solid car.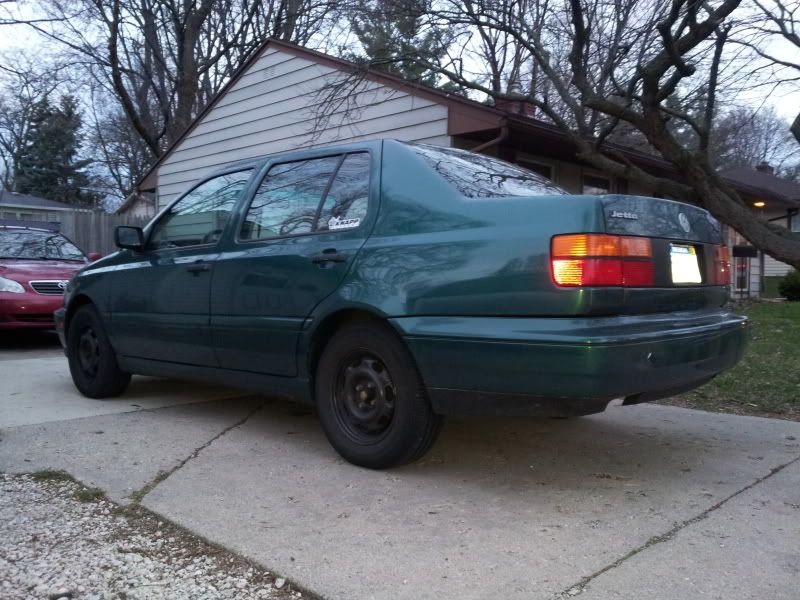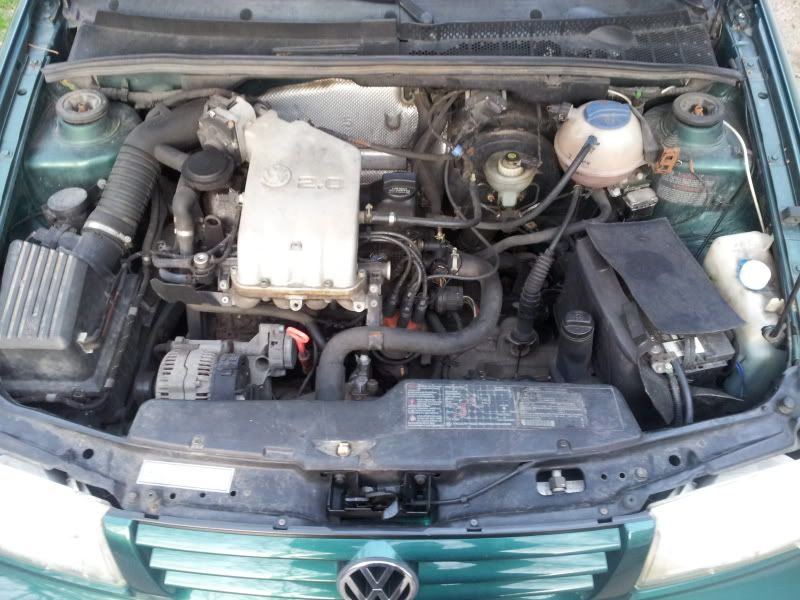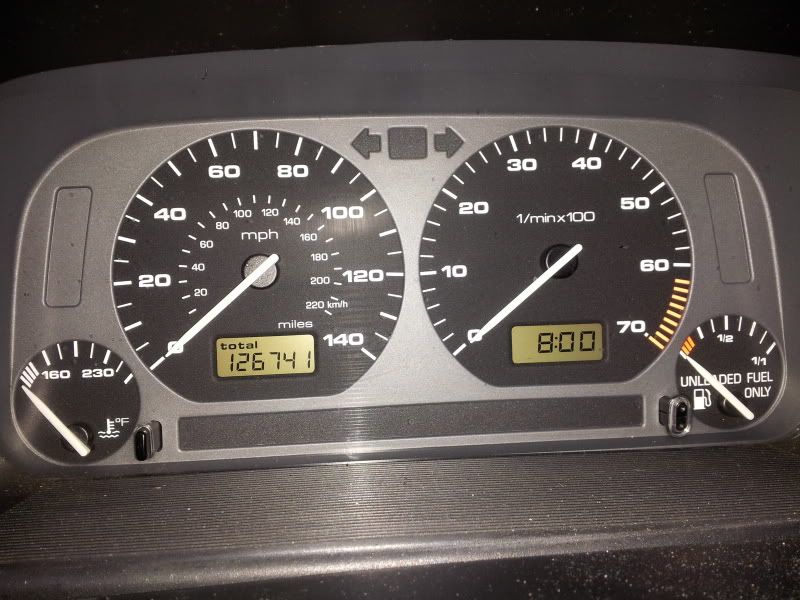 Thankfully I never scrapped out my brothers car last fall because I got sick and practically died, so it provided plenty of parts, including headlights to replace the busted out, cracked up, waterlogged units.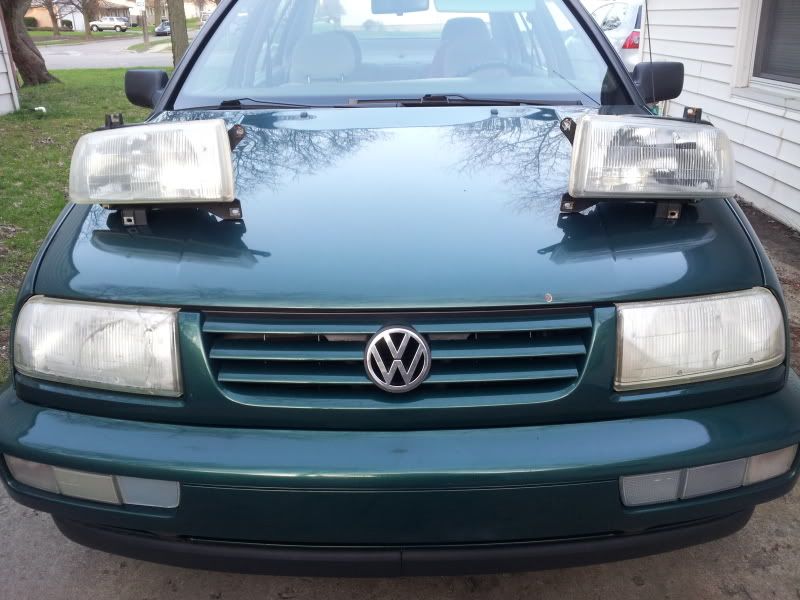 The passenger rear power window fell into the door the day I bought it. Out with the tan power cards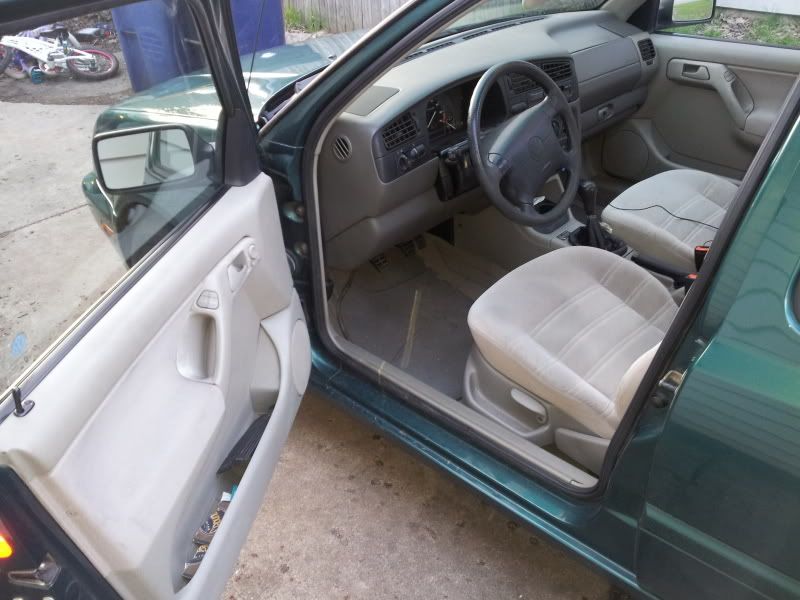 In with black manual cards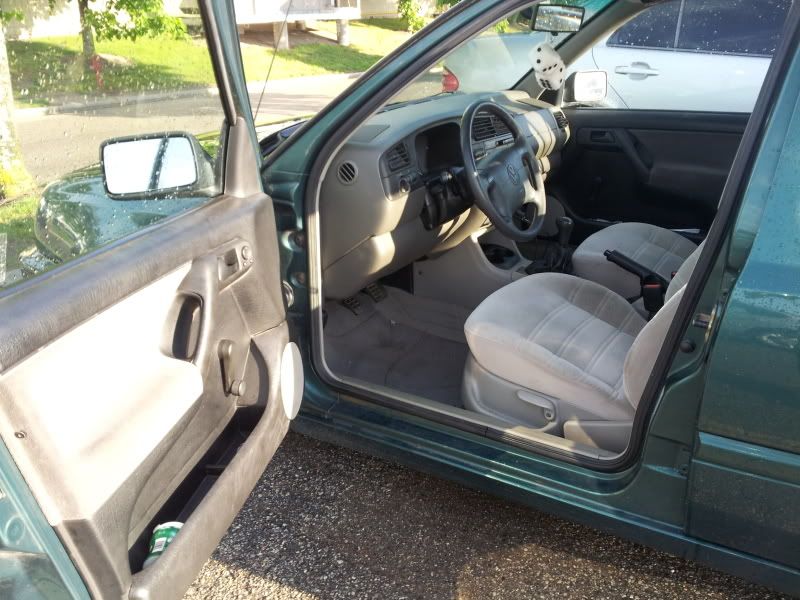 The car came with oversized 195/70 tires on the ever stunning VW steelies. I needed tires. Picked up some almost new 195/60 Sumitomos. Props to Eric Turner for the tire hook up. A little U.P. dirt never hurt nobody, eh'.
Minus whale get new wheels too. I wanted an E30. This is as close as I am getting for now...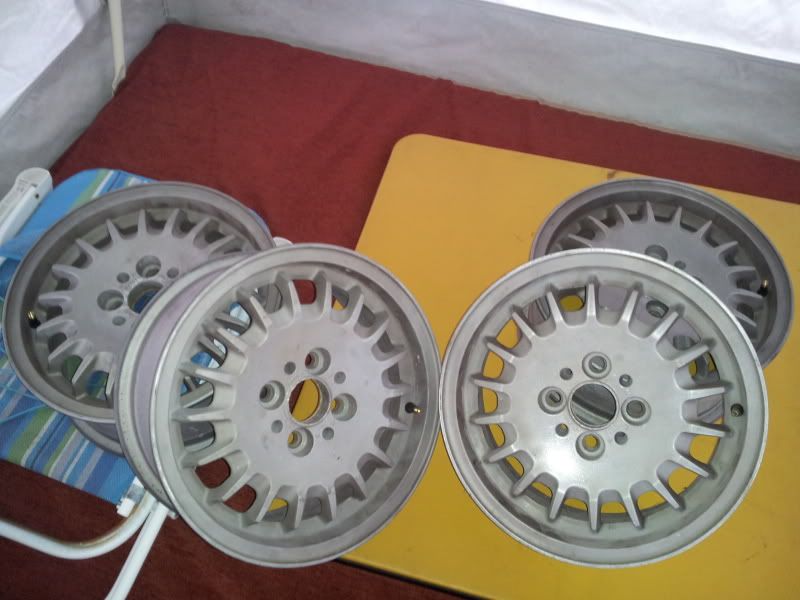 Obligatory mock-up
...Then one day I went to help Josh Beute work on his MK2 project. He hooked me up with a sweet used Pacesetter cat-back to replace the muffler missing its tailpipe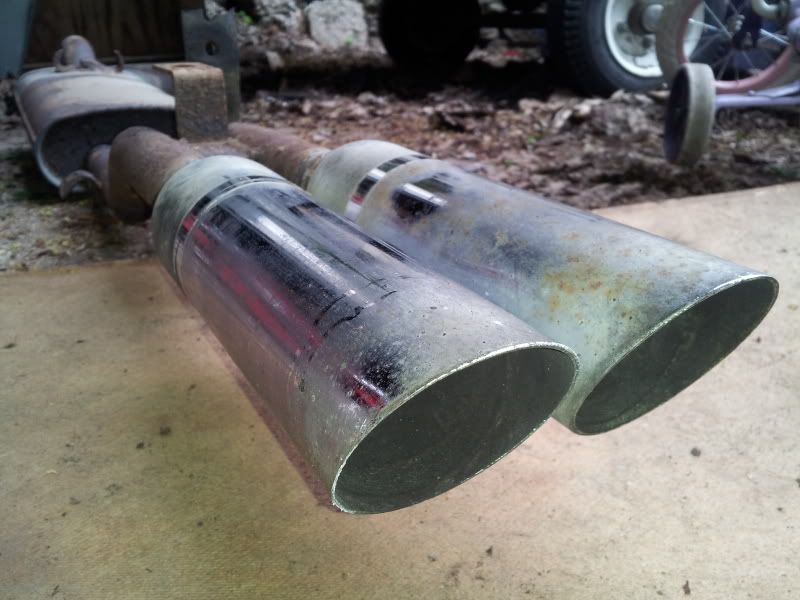 5 minutes later, and BAM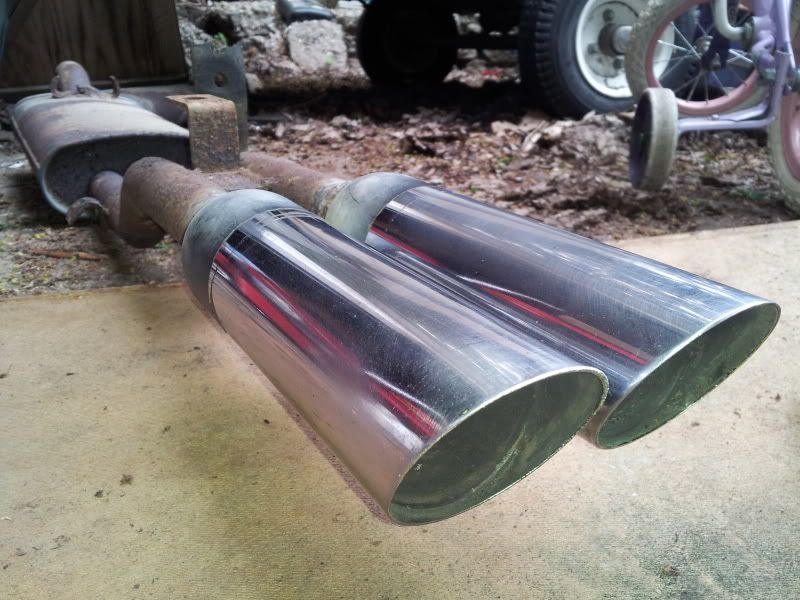 So then I got some hardware in the mail...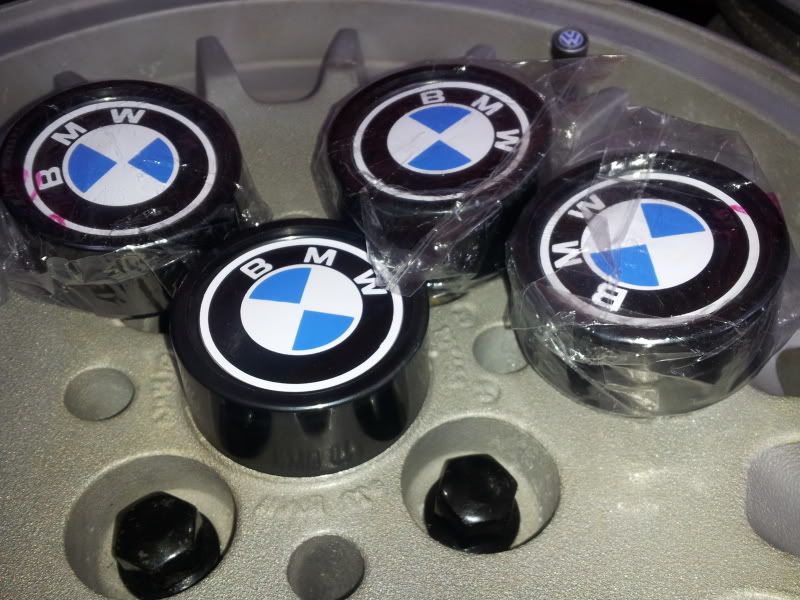 ...and Joe Rosales hooked up a deal on some GLX tails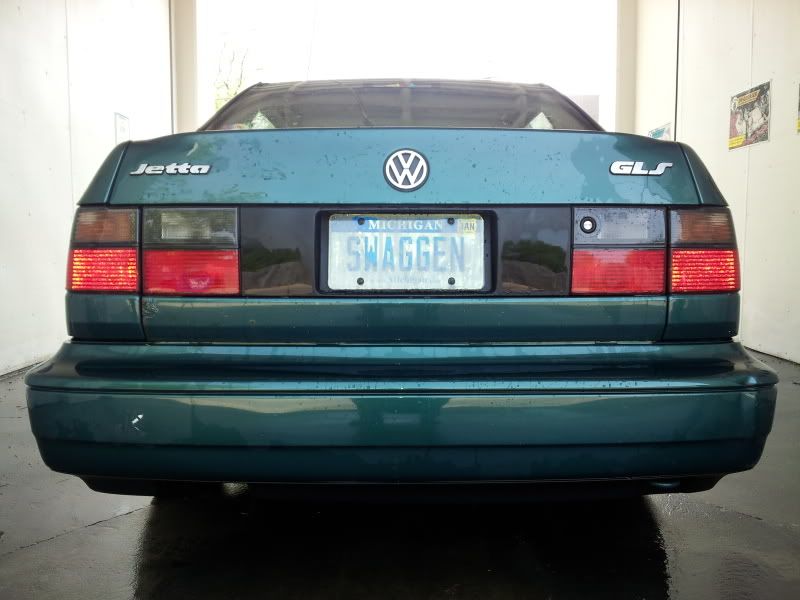 Shout out to xnumbx for a steal on some nice coilovers too.
So. I have some parts. Tonight was the night to get busy. Tony Johnson at Lakeside Car Company in Rockford helped knock out the install in about 2 1/2 hours. Tires mounted and balanced, coils installed and exhaust welded in with MK3 hangers.
In she goes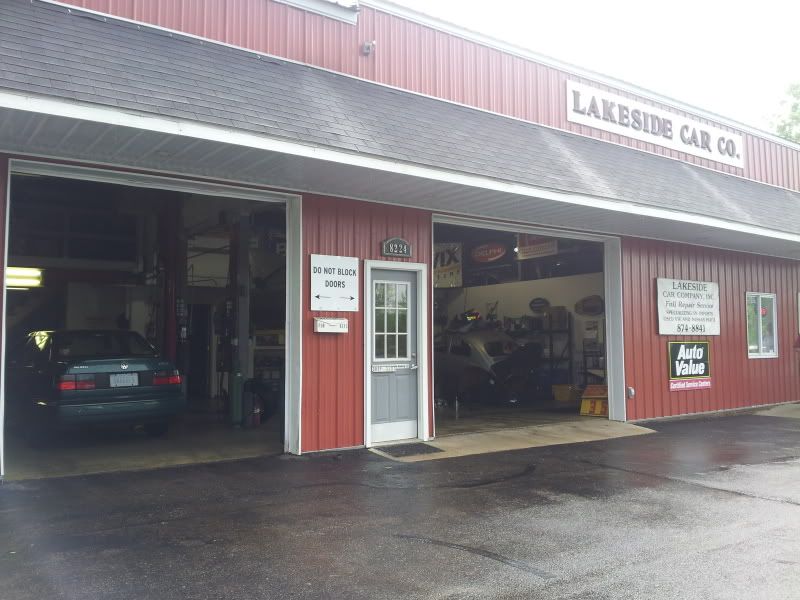 Doing work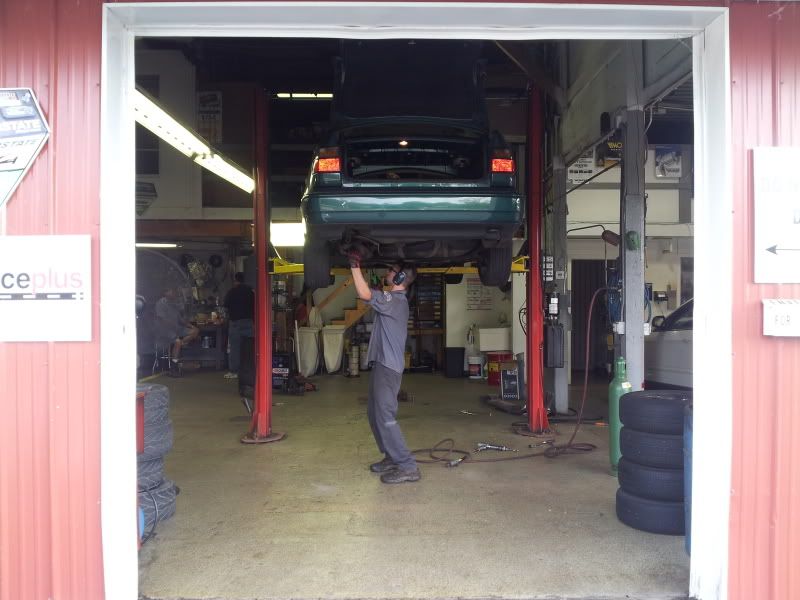 Out she comes
Snagged a few on the way home before the sun went down. She needs a bath.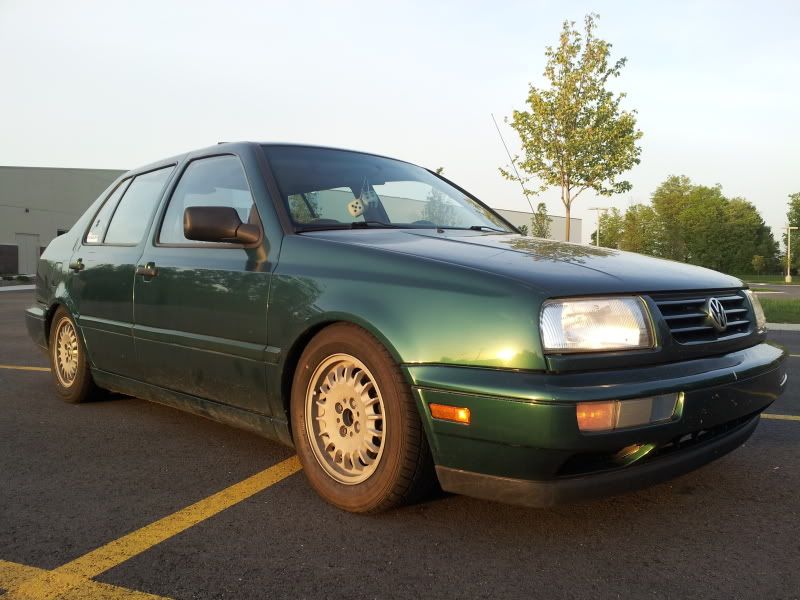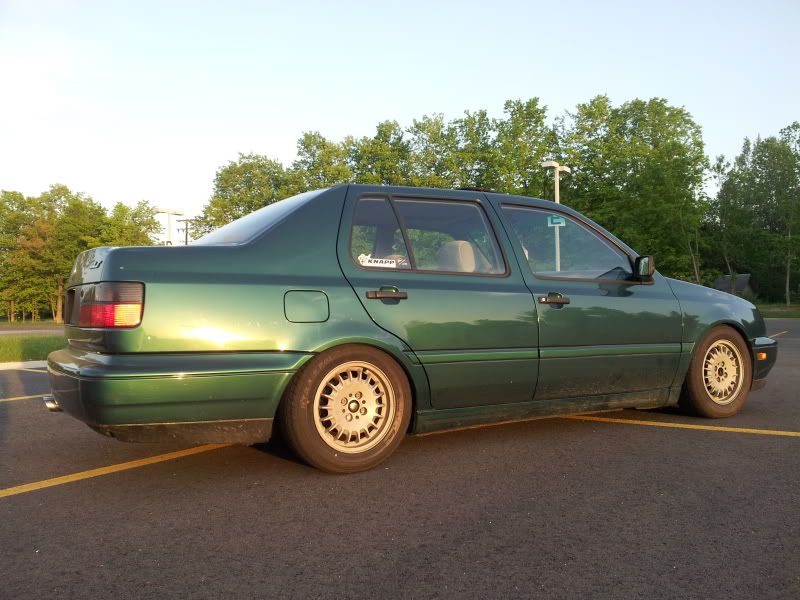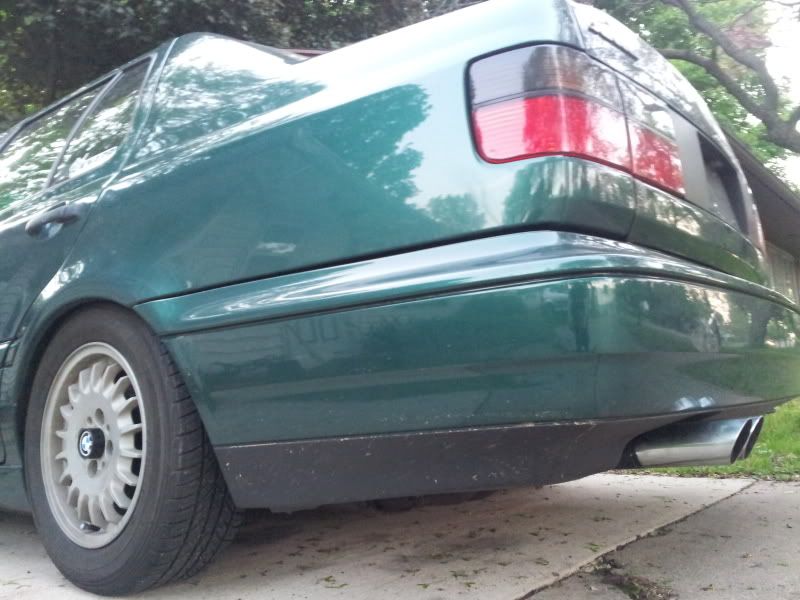 Just over an inch more threads left up front to play with in the next couple days. I think I like it.